At House of Baukjen we make clothes to be worn and loved for a lifetime! From our use of premium eco-friendly fabrics to our production values, we take every care to ensure the sustainability of your garments. As a family-run business, leaving a positive legacy behind is important to us. Considering the whole lifespan of our clothing is part of this legacy, so we'd like to share how best to care for your garments.

A large part of the environmental footprint of clothes happens after you've bought them, as a direct result of all the washing and drying. The great news is that taking good care of clothing significantly lowers the impact of your laundry. Additionally, for each year you continue wearing an item (instead of replacing it), you'll reduce its total carbon footprint by 24%.

We hope these tips will help you confidently care for your clothes, and if you have any questions our team will be happy to hear from you.
Wash only when needed - Each time you machine wash your clothes, they lose fibres and colour pigment, which in time makes them look tired. If something isn't really dirty, try brushing, spot cleaning or even just hanging outside the wardrobe for a couple of days instead

Load up - A standard washing machine uses an average of 90 litres of water per load, 3.5 kwh of energy and causes water pollution. So, when you machine wash, it's best to load up aiming for about 90% full. Not only does this save water and energy, it saves you time and money too

Keep it cool – Did you know that heat is the main culprit of damaged clothes? It causes fibres to contract and others to extend, causing garments to lose their shape. Washing at 20º or 30º is enough to activate the ingredients in your detergent and as up to 90% of the energy used by the machine is to heat up the water, you'll be helping both your clothes and the environment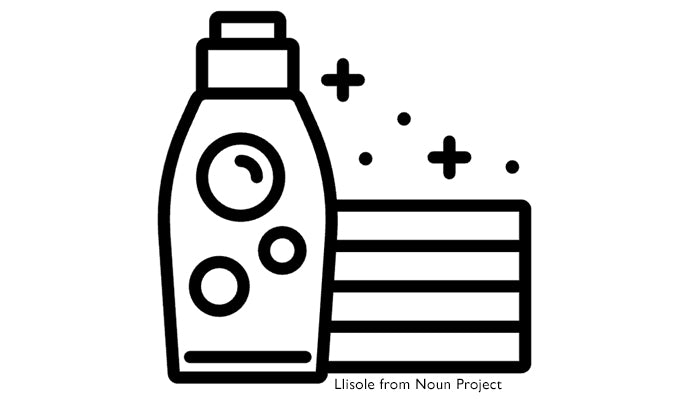 Keep it natural – Try to use planet-friendly laundry detergents and softeners and only use a small amount. These have an all-round smaller impact on the environment and are less likely to negatively affect your health

Watch out for microplastics – When synthetic clothes are washed, they shed tiny fibres of what is essentially plastic. These microfibres are going down our drains and polluting our planet. To prevent this, you can use a GuppyBag or install PlanetCare on your machine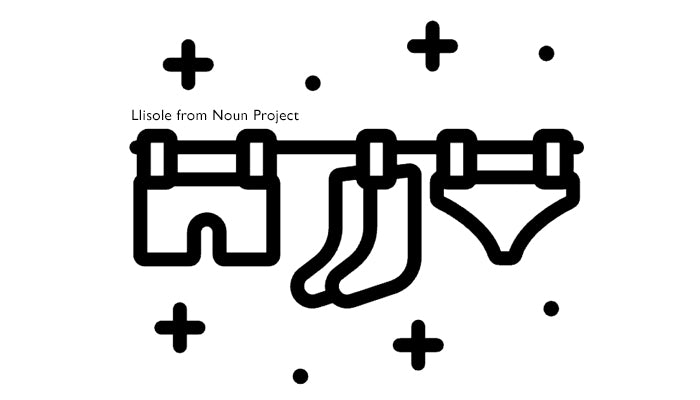 Hanging out – Skip the dryer and instead try hanging your clothes to dry. Dryers cause the fibres in clothes to break and are responsible for up to 90% of the energy used in laundry. Simply give your clothes a shake and then carefully hang them to dry, using the lateral seams as the folds to reduce wrinkling. Even in winter, you can dry clothes indoors. Knits will last considerably longer if they are always air dried. Linens and silks should be dried out of the sun to avoid discolouration

Freshen it up – If an item of clothing isn't dirty per se but smells like it has been worn, you can freshen it up instead of washing it. Just hang it in the bathroom while you shower or use a steamer (the vapour will help release bacteria from the fibres and get rid of wrinkles)
Try Green Cleaning – For items that require dry cleaning, try to find an eco-friendly business who doesn't use conventional toxic chemicals such as perc (known to be carcinogenic), hydrocarbons and/or D-5

Keep a sewing box at hand – Often when you buy a new garment from us, we include an extra button or embellishment. These are sent to you just in case, and we recommend you keep hold of them
Many of our delicates benefit from being handwashed even if they can technically go in the washing machine. Lingerie, woollens and silks are all considered delicate garments that can easily snag or break down when washing.

Handwashing is the natural alternative and doesn't require as much time and effort as you might initially think. You'll just need a container or a clean sink and a clothing detergent or soap that is formulated for handwashing. Detergents for handwashing are gentler (should have neutral pH) and don't need warm water to be activated.

Separate your delicate garments according to their colours, fill up your container or sink with lukewarm water and add a little detergent. Gently submerge your delicates and leave them for 10 to 20 minutes, allowing the detergent to lift the dirt from the fibres. Empty the water from your container or sink, fill up with clean water again and ensure clothes are submerged. Repeat once or twice until the water runs clean.

Do not wring the water off your clothes, simply fold them and press the water out of them (you can press against the side of your container for example).

Flat dry to avoid creasing the fabric (you can lay bath towels on your drying rack to create drying surfaces for your heavier items, such as sweaters).
In our eyes, some things never go out of Fashion. Perhaps we're old school but we think repairing things is one of them.

There are many different ways in which we can repair our garments and continue using them, all it takes is a sewing kit and a little patience. The internet is also your friend and you'll find that there's an enthusiastic community of sewers and menders online! In this page we're sharing a few of our favourite tips to get you started.

Alternatively, you can just take your clothes to a local garment alterations business, they'll know what to do with it!
Start with the basics – A sewing kit should include a couple of needles, threads of different colours, pins and small scissors. We also like to keep a thimble around.
Always keep the extra bits that companies send you – You know the extra buttons, thread and trimmings that we sometimes send with our clothes? As tempting as it is to throw them away, you'll be glad you kept them in the long run. We like to keep ours with our sewing kit.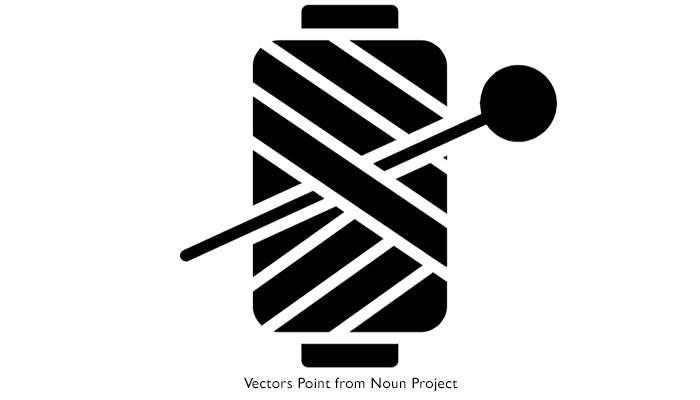 Invisible mending – Invisible mending works well on knits and clothes that are not worn thin. Use thread that's the same colour as the area you are mending and work with your garment turned inside out. Working close to the edges of your hole or tear, use the thread to narrow the gap and close it only at the last pull. Carefully knot the beginning and end.
Mending with patches - Woven fabrics can more easily be mended using a patch, but you can choose to either place a visible patch on the outside or your garment or place a piece of cloth on the inside. If you can get a piece of fabric in the same colour, you can make this close to invisible.
Visible mending with yarn - Mending is nothing to be shy about, in fact it can add character to your piece and communicate how much you care about your clothes and the planet. Using a thick thread (such as embroidery yarn), create a pattern over the area that needs mending, complementing it with other details on the same piece of clothing.