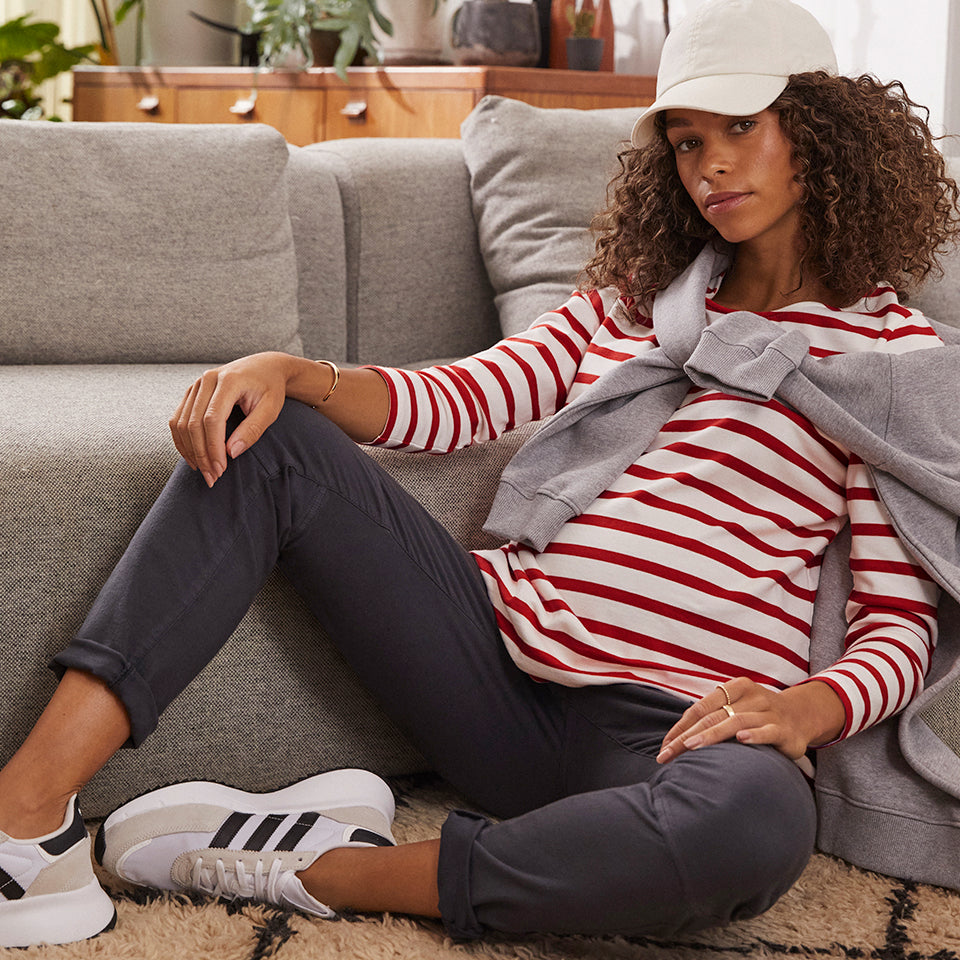 Cotton and Cotton blends
Cotton is a relatively sturdy fibre that doesn't require special attention, however cotton garments can lose shape over time. To avoid damaging cotton garments, keep the heat and wringing to a minimum.

Cotton clothing can be machine washed (we recommend 30º, maximum 40º), turned inside out, with spin cycles no higher than 1200. Cotton is very prone to staining, so we recommend you wash with similar colours only. If you get a stain on a cotton garment, hand wash it as soon as possible and then machine wash with a small amount of stain remover.

Air dry whenever possible and shape your items when you hang them in order to avoid twisting. T-shirts, jerseys and knits should be hung from the bottom lateral seams to help retain shape. Structured cotton shirts and dresses can be dried on a wide hanger to reduce wrinkling. Cotton feels softer when it retains some moisture in the fibres, which is another reason to avoid the dryer. If you are ironing, use a steam setting to avoid damage.

For denim items, please consult our Cotton Denim page.