We are passionate about creating a circular textile economy and about giving new life to our old clothes. So, we want to encourage our customers to pass their old maternity clothes on to new mamas-to-be, to help create a positive impact on the environment.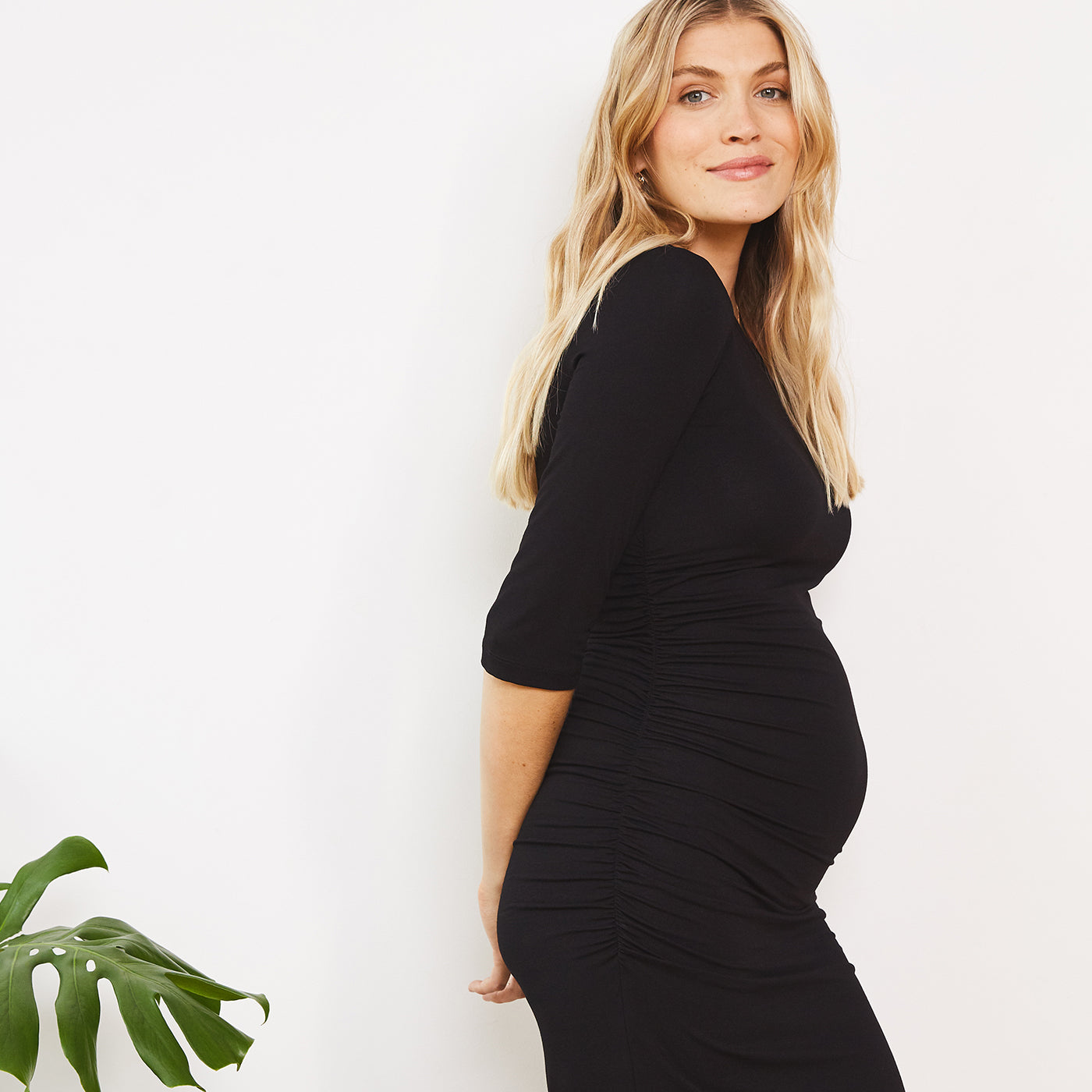 Get involved…
Pass on your old maternity clothing to a new mama-to-be, share the moment with us using #iopasstheparcel and you will receive a £20/20€ gift voucher to spend at our sister brand Baukjen.

• Simply fill in our sign up form with your details and pass on your old clothing to a friend
• Share a picture of the clothes you're passing on to your Instagram feed or story, with the hashtag #iopasstheparcel
• Tag us in the post, as well as the person you are passing the clothing on to, and nominate someone else to do the same
• We will get in touch with you via Instagram and send you your £20/20€ gift voucher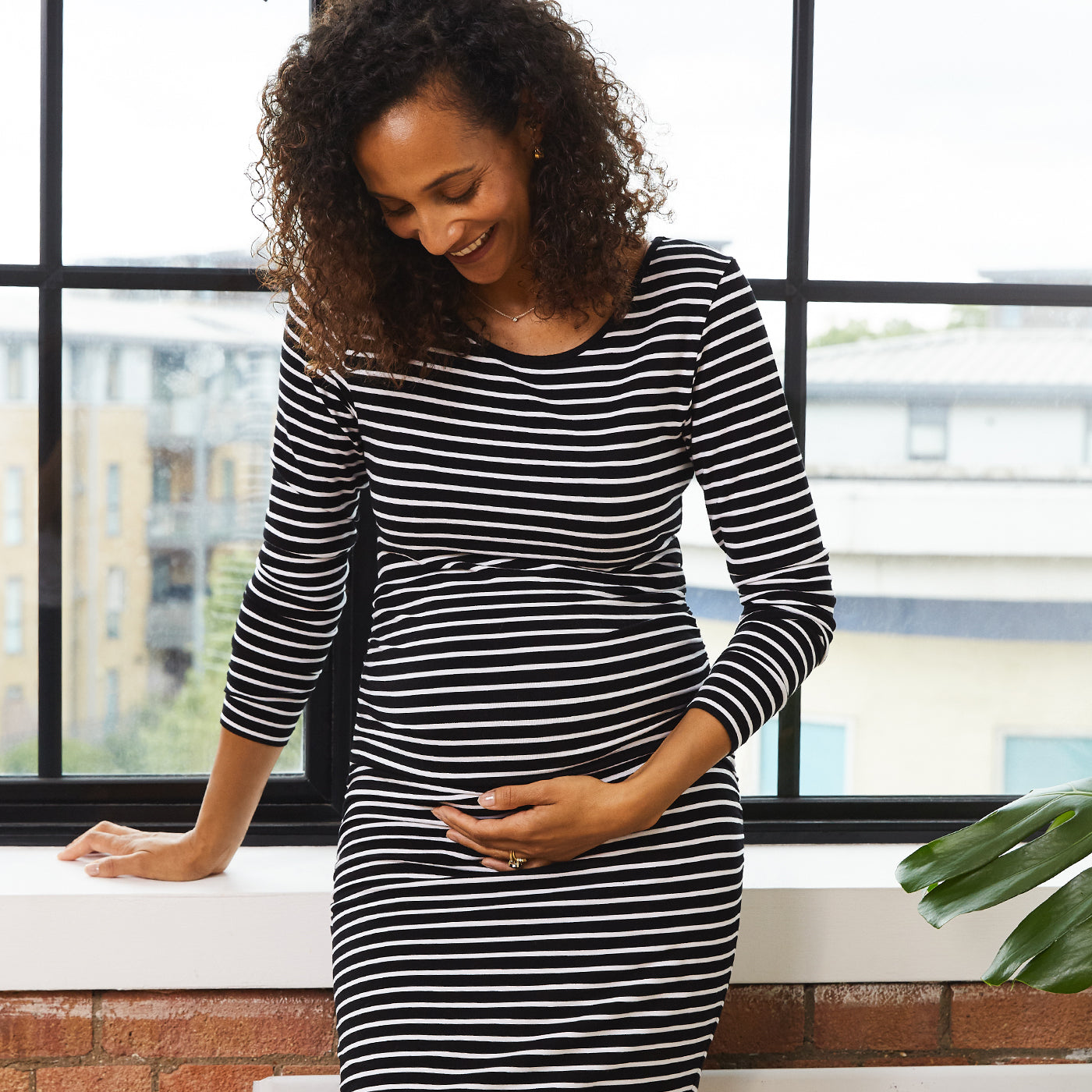 Why Pass the parcel?
We are champions of slow fashion and always strive to promote a 'buy less, care more' attitude towards clothing. Despite our clothes being made to last, maternity clothing naturally has a very short lifespan in a mama-to-be's wardrobe. By passing garments on, you can help to extend that lifespan, while giving your friend a thoughtful gift. We will also plant a tree on behalf of your friend's baby.

We want to create a positive and eco-conscious community around the clothes we wear and the way we dispose of them.

Become a part of that community and spread the word about #iopasstheparcel

PASS THE PARCEL >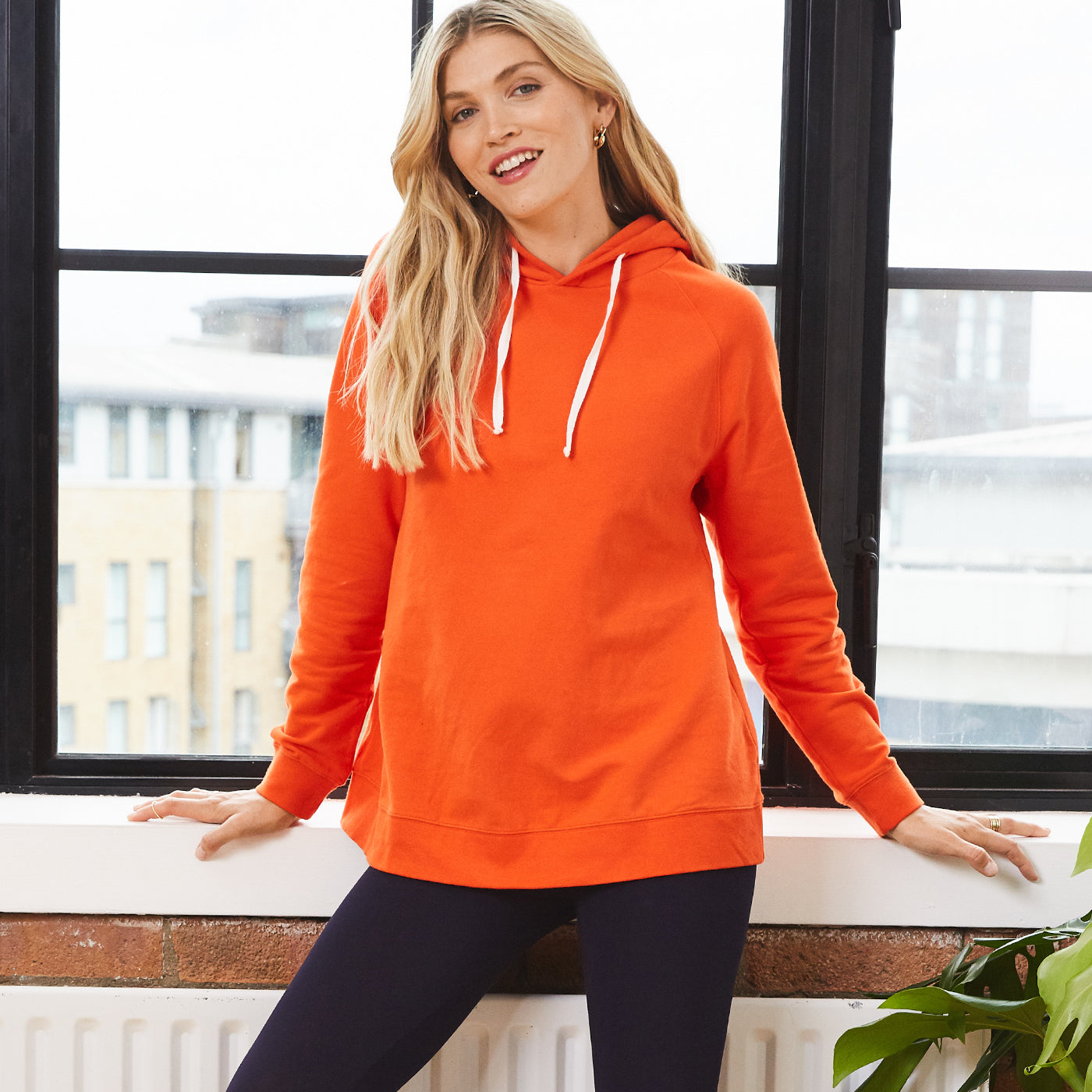 Terms & Conditions
1. The Isabella Oliver 'Pass the Parcel' initiative is open globally.
2. To take part in Isabella Oliver's 'Pass the Parcel' initiative you must:
a. Fill out our Sign Up Form.
b. Be following @isabellaoliver on Instagram.
c. Take a picture/video of the maternity clothes you are passing on - either of the garments on their own or of you with the clothing.
d. Post the picture/video to your personal Instagram feed or story.
e. The participant must use the hashtag #iopasstheparcel, must tag @isabellaoliver and must tag the receiver of the maternity clothes for the post to be eligible. You must have the permission of the receiver to tag them for the purposes of this initiative. If you do not have their permission, please do not take part.
3. By using the hashtag #iopasstheparcel and tagging @isabellaoliver in your feed/story, you consent to Isabella Oliver being able to repost and share your feed/story to promote the 'Pass the Parcel' initiative.
4. By submitting the form you agree to opt in to receive communications from Baukjen and Isabella Oliver by mail. You can unsubscribe at any time. View privacy policy here.
5. You must have the permission of the receiver to enter their email address in the Sign Up Form, for the purposes of this initiative. If you do not have their permission, please do not enter their email address.
6. Isabella Oliver's 'Pass the Parcel' initiative is only available once per household per year, and only one gift voucher will be issued per household.
7. Isabella Oliver reserves the right to refuse the issue of a gift voucher in the case of the entry requirements not being met, or if there is evidence of excessive use or abuse of the promotion, or any other reason.
8. Upon successful receipt of an eligible Instagram post and/or Instagram story, Isabella Oliver will respond to acquire the correct details of participant in order to send a gift voucher. Please allow up to 5 working days for Isabella Oliver to respond.
9. Upon successful receipt of the participant's details, one £20/20€ promotion code will be emailed to the participant at the email address they provided. Please allow up to 10 working days from the date of the participant's response in order to receive this. The email will contain a promotion code with a minimum spend of £59 (or equivalent) for use at Baukjen.com. The promotion code cannot be used on sale or outlet items, or in conjunction with any other offer. Please view the full promotion code terms and conditions at Baukjen.com or on our promotional terms and conditions page. Please note, Isabella Oliver and Baukjen reserve the right to cancel orders, modify or terminate a promotion at any time without notice.
10. If the participant cannot be contacted, or does not respond within 5 days of being notified, the gift voucher shall be forfeited and, at the discretion of Isabella Oliver. This includes posts missed from private accounts.
11. The participant is responsible for ensuring the correct email address was entered into our form and sent via Instagram, and that it is an active inbox. Isabella Oliver cannot be held responsible for promotion codes that are lost, bounced, or otherwise unreceived.
12. No cash alternative will be offered. The promotion code is not transferable and may not be purchased, sold, bartered or otherwise exchanged without the prior written permission of Isabella Oliver. All decisions of Isabella Oliver are final and binding in all respects.
13. Isabella Oliver accepts no responsibility for entries that are lost, delayed, misdirected or incomplete or cannot be delivered or entered for any technical or other reason.
14. Isabella Oliver accepts no responsibility for any damage, loss, external charges, liabilities or injury incurred or suffered by you as a result of taking part in this initiative.
15. The initiative is governed by English law. Isabella Oliver reserves the right to cancel or change the initiative, including the incentive, at any time. This initiative is not affiliated with Instagram in anyway.
16. This initiative is not open to Isabella Oliver employees and family members, bloggers, influencers, affiliates or anyone else working in partnership with Isabella Oliver, or anyone else connected with the initiative in any way.
17. Isabella Oliver will plant a tree on behalf of the receiver, once the receiver opts in to receive communications from Baukjen and Isabella Oliver by mail. You can unsubscribe at any time. View privacy policy.