Travelling while pregnant:
what you need to know
As travel restrictions are lifting, we know that the question on the lips of many pregnant women is: 'can I travel during pregnancy?' The short answer is yes. If you take the proper precautions and feel well enough, you can travel safely well into your pregnancy.

It is always worth doing your research beforehand and making a note of the healthcare facilities at your destination, so that you know where to go should you need to see a doctor whilst you are away. It is also a good idea to take your maternity medical notes with you so that the doctors can access the relevant medical information easily.
It is always important to have the appropriate insurance when travelling, but when you are travelling while pregnant you will need to make sure you are covered for any eventuality including pregnancy and labour related care. If you are travelling closer to your due date, you may want to make sure that your costs will be covered if you need to change the date of your return trip due to early labour.

In the UK, Insurers don't treat pregnancy as a medical condition, so you will not have to pay extra for your policy just because you are pregnant. It is always worth reading the small print though, as there can sometimes be time restrictions. For example, some policies will only cover complications associated with premature birth in the first 32 weeks.
If you travelling abroad when pregnant, some airlines won't let you travel towards the end of your pregnancy so it is important to check the specific policy of the airline that you will be travelling with. Chances of going into early labour are much higher once you reach 37 weeks, or 32 weeks if you are pregnant with twins. After 28 weeks, the airline may ask you to provide a letter from your doctor or midwife to confirm your due date and include details of any complications.

Some women also choose not to travel in the early stages of their pregnancy if they are struggling with persistent symptoms of nausea, so this is something to bear in mind. Or maybe plan a shorter trip if you are suffering from these symptoms to ensure you have a comfortable journey.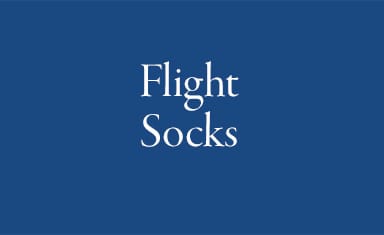 When it comes to pregnancy travel, you want to make sure that you are not only comfortable during your stay but that you are also well prepared for the journey. If you are flying whilst pregnant it is a great idea to purchase a pair of flight socks, as your chances of getting DVT will be higher during pregnancy so wearing a pair of these will reduce swelling around your feet and ankles.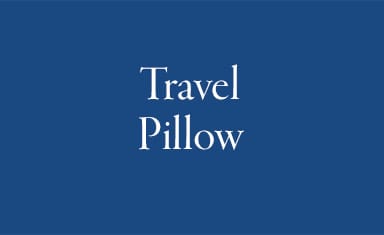 Taking a travel pillow with you is also a top tip of ours, especially when flying or on a long car journey. Chances are you will probably find yourself getting a lot more tired than usual during pregnancy, so throw a long journey in the mix and you will definitely be wanting to make the most of the travelling time to catch up on your sleep.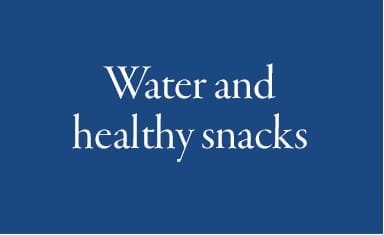 It is so important to stay hydrated during your pregnancy, especially when you're travelling and spending time in warmer countries. A reusable bottle is a great planet-friendly option to reduce your use of single use plastics when travelling.

If you are going to be out and about more than usual it is a good idea to keep some healthy snacks on hand so you can keep your energy and blood sugar levels up. If you have any favourite snacks from home that you have been craving during your pregnancy then pop a couple of those in your suitcase to keep you satisfied throughout your trip.
If you're travelling to a sunny destination, then taking a hand held fan or water spray will be a great way to stay cool whilst you're out and about sightseeing.
When travelling, and especially flying, during pregnancy you should bring a doctor's note with you that confirms your due date and any medical conditions or complications you have. Most airlines require a doctor's note once you are 28 weeks pregnant but it is worth checking with your airline's policy as they have the right to refuse entry onboard the plane.
When dressing during pregnancy comfort is key, but even more so when you're travelling. Here are some of the clothing essentials we think you should pack when travelling while pregnant: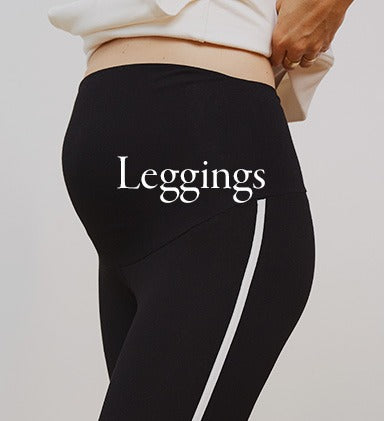 Nothing will keep you comfortable during a long journey like a pair of super soft, over the bump leggings. They are also the perfect base layer for multiple outfits, so you can mix and match them with lots of tops or jumpers which will help you save on packing space.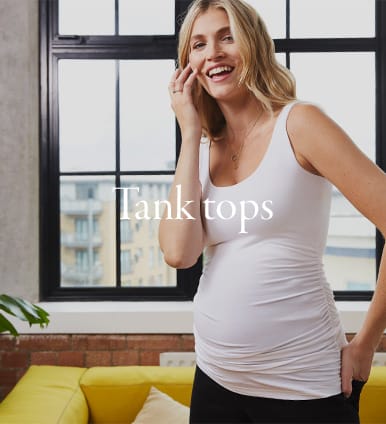 Tank tops are a great option to keep you cool if you are travelling abroad during pregnancy. They also act as a great under-layer to wear with sweatshirts or knitwear if you're travelling in cooler climates. Choose neutral colours such as black and white so that they will be easy to match with other pieces in your suitcase.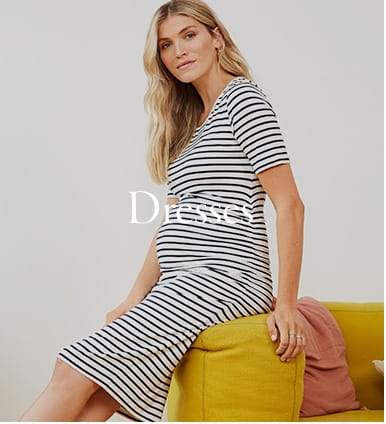 A loose fitting, floaty maternity dress will help you to remain comfortable in warmer climates whilst also looking stylish. Have a couple of options on hand that will work for multiple occasions such as evening dinners or sightseeing trips. We love shirt dresses because they are breastfeeding friendly, so you can get plenty of wear out of them after pregnancy too.
If you are planning on doing a lot of sightseeing on holiday, then prioritise comfort over style. In warmer climates, and during the flight, you may find that your feet swell so we would suggest opting for open toed, flat sandals.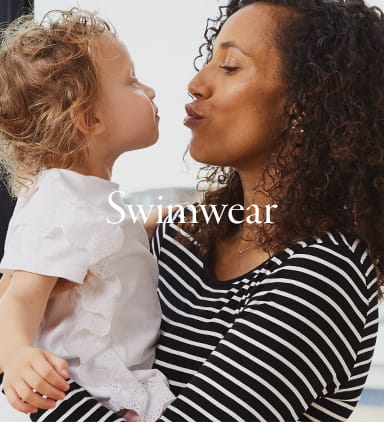 Going for a dip in the pool or sea is a wonderfully refreshing way to cool down when you're on holiday during pregnancy so make sure you pack a bump friendly swimming costume.
If you are jetting off on holiday then we hope you have a wonderful time and that our top tips for travelling while pregnant come in handy!
A sleeveless take on our bestselling Kelsey with plenty of space for your growing bump. It has a side-sewn belt...
If you buy just one thing to see you through your pregnancy, make it Araminta. This is your hard-working LBD...