The Conversation - Ilaria Urbinati
Celebrity fashion stylist Ilaria Urbinati, dresses some of the biggest A list names, for some of the biggest events in the world. Pregnant with twins, she talks us through her pregnancy style, life alongside the red carpet and how it takes a village to raise a family.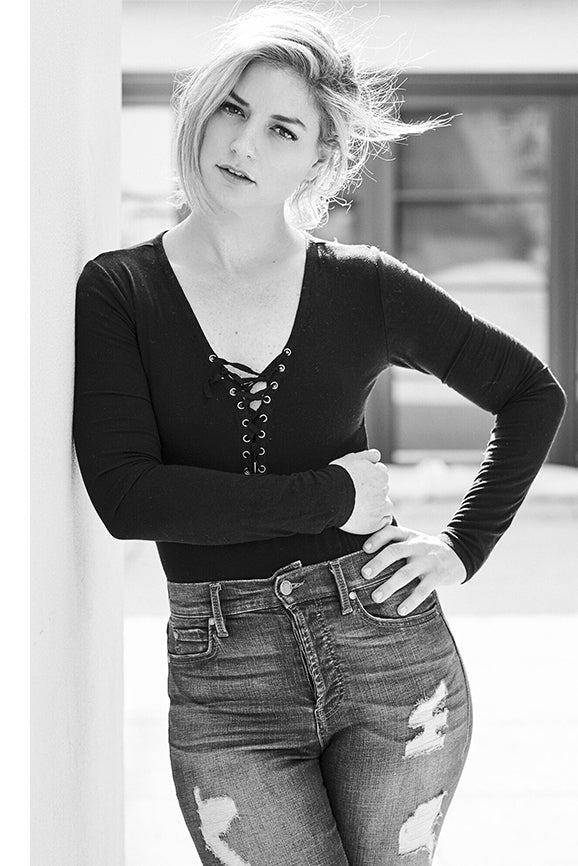 Congratulations on your pregnancy! And you're having twins! Double congratulations. How far along are you and how are you feeling?

I'm limping to the finish line - 34 weeks pregnant with twins and still working!


Has your style changed during this pregnancy?

Pretty deep into my first trimester even though I showed early (thank you second pregnancy), I was wearing stuff out of my closet still - I couldn't wear my jeans but my stretchy leather pants still worked wonders and I would just throw on a longer top or jacket over it.

Second trimester I was going to Italy for almost a month for fashion week and a little baby moon and then a friend's wedding, so I wanted to look good. That's when I invested in a lot of pretty A line and flowy dresses that fit the bump and did a lot of tailoring to them to make room in the belly and back area.

End of second/early third trimester, since I had the most giant twins belly but the rest of me still mostly looked the same, I started to wear more fitted and stretchy things that basically scream "look it's not me it's the belly!"

Now in the last month - between how huge my belly is and the heat - it's just been an endless stream of mumu's that I very much look forward to burning after the babies arrive.
What's it like to work with so many amazing A-list celebrities?
I love my clients. Some of them I've been working with for 10 years at this point. A lot of them, even the ones I've worked with for just like 5 years or so - were just getting success when we first started working together. Over the years I've watched so many of them blow up, and then most of them have families now too, so it feels like we all sort of came up together and there's a real relationship there.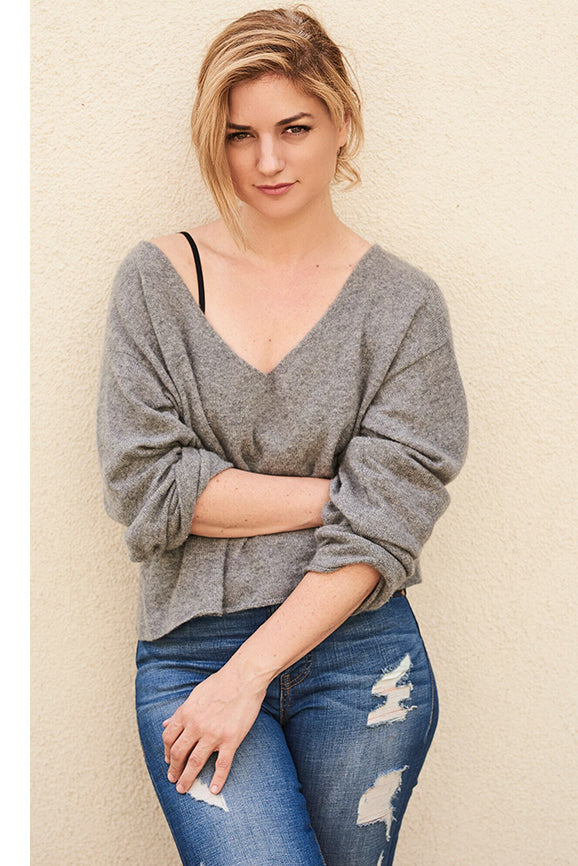 How does your approach to styling differ between men and women?

Creatively it's sort of the same - you have to have an eye for colors and patterns and fits/tailoring and to understand the best version of a style that feels true and individual to your client. Technically and politically wise - it's very different. The women's game is very different. You're dealing with one tiny runway sample having to be shared with every editor, stylist, and buyer in town. So, it's all a game of who can get their hands on the best dresses. But nowadays - people are more open to newer and upcoming brands which helps and that has changed things. But with men - it's not so political. The brands let you just come in to the stores and pick items right off the rack because it doesn't need to be a sample or a runway piece. In that sense it's much more pleasant and much more about your taste and your creativity than playing some lame fashion game of chase the dress. I think if women and the fashion industry got over this intensely silly concept that two women can't be photographed wearing the same dress, or that an actress can't re-wear a dress more than once - we would all just be slightly happier and saner humans.


Is it hard to stay grounded around so much glitz and glamour?

Not for me. I don't buy into any of that. If anything, I try to remember to just breathe it all in and enjoy it more, and to just remember how lucky we all are.
Do you have a favourite/most memorable look that you've styled?
I mean I've styled thousands upon thousands of looks over the years so that's tough... I would say off the top of my head - a lot of the looks I did on Donald Glover for Star Wars press/premieres and Cannes stand out. A lot of my work with Rami Malek over his last awards season and even before that. And for women - the custom green Ralph Lauren gown for Emmys on Shailene Woodley, the red custom Donna Karan gown on Nina Dobrev and the custom Donna black & white gown on Lizzy Caplan (both for Emmys) will always be some of my faves. As well as the Armani Prive gown on Margot Robbie for the Wolf of Wall Street premiere is still up there for me.
What are your top tips when it comes to buying maternity clothing for pregnancy?

So much of it depends on the season/temperature. I always dreamed of having a winter pregnancy and wearing flattering black leggings tucked into knee and thigh high boots with chic oversized luxurious cashmere sweaters and coats. But alas, I'm always pregnant in the summer so it's all about pretty flowy A line dresses. Or stretchy fitted dresses while I can get away with it. But I would say overall - and from having styled many pregnant women - generally a little fitted in the bust and then flowing out from there is best. A little ruching here and a little ruffle can go a long way (a good example of this is a recent red Rodarte dress I styled on Krysten Ritter for her Jessica Jones season 3 premiere). But also - don't be afraid of fitted clothes - showing the bump is key! And lastly - I find that most pregnant women - no matter how fit they are - prefer a sleeve.


We can imagine how hectic your job can be! How do you think you will manage the work/mama balance?

It takes a village! My toddler has had the same nannies since she was born - they're sister-in-laws and they alternate days so I have someone 5 days a week and if I need to work on the weekends one of them is always available. I also had a night nurse in the beginning, so I could go to work the next day. And I also have an amazing team of assistants at work. So, I'm incredibly fortunate. I hate it when women try to pretend they do it all themselves or won't acknowledge they have help. I see this so much these days especially with mommy bloggers - I don't remember the last time I caught a glimpse of a single nanny in a Mommy Influencer post. I'm like "I know you have help! It's ok! It's allowed!"
First of all - how insulting to these sweet nannies who have helped me raise my daughter and who love her like she was their own. They are family. Secondly - you can't actually do it all. It's a lot of give and take and choosing your battles. I'm incredibly fortunate to have these women in my life - and to be able to find some balance thanks to them. I try to get better at delegating all the time - it's not easy but you have to pick your battles and learn to not be a control freak - which is not always easy for me but I'm getting better.

The main thing - and I've learned this more and more as my daughter has gotten a little bigger and as I feel more and more the tug of needing to be with her and not miss moments - she's literally growing faster than I could have possibly imagined and I don't want to miss it - is that so much of it is about knowing where to draw the line. Like, I don't work Sundays anymore (unless it's an awards show weekend) because that's our day together no matter what. And since I can control some of my schedule - and she's out of preschool at 3 and has about an hour of after school activities - I usually put my foot down at doing fittings after 4pm. That way we have dinner and hang time together and I'm always there to put her down at night without fail.

Of course, there's going to be exceptions but I've been fortunate enough to be successful enough in my work to have some control over my schedule. If I don't choose to use that to watch my kids grow, or to find a little sanity and balance in my life, then what's the point.
What are you most looking forward to after the babies arrive?
Besides the obvious - like meeting my babies - I just miss being able to move around like a normal person: bending and getting up and down and getting out of the car and all of these things. And I'm so looking forward to sleeping comfortably! I know the first thing to go once the babies are here is sleep. But even if I will be obviously sleeping way less once the babies are here, at least when I do sleep it will be comfortable sleep and not like trying to sleep with two bowling balls and won't require like 80 pillows to prop me up or having to pee every five minutes, or heartburn... And I look forward to not being a walking breathing furnace. I just want to be cold!!
What are your favourite pieces from the Isabella Oliver AW19 collection?
See below. God bless Fall!
A sleeveless take on our bestselling Kelsey with plenty of space for your growing bump. It has a side-sewn belt...
If you buy just one thing to see you through your pregnancy, make it Araminta. This is your hard-working LBD...