Meet Sarah – our Head of Retention and Acquisition, who has been with us at Isabella Oliver for 6 years. Pregnant with her second child, we sat down with Sarah and asked her about life as a working mum, how she's juggling home and work life and what her favourite part of her job role is.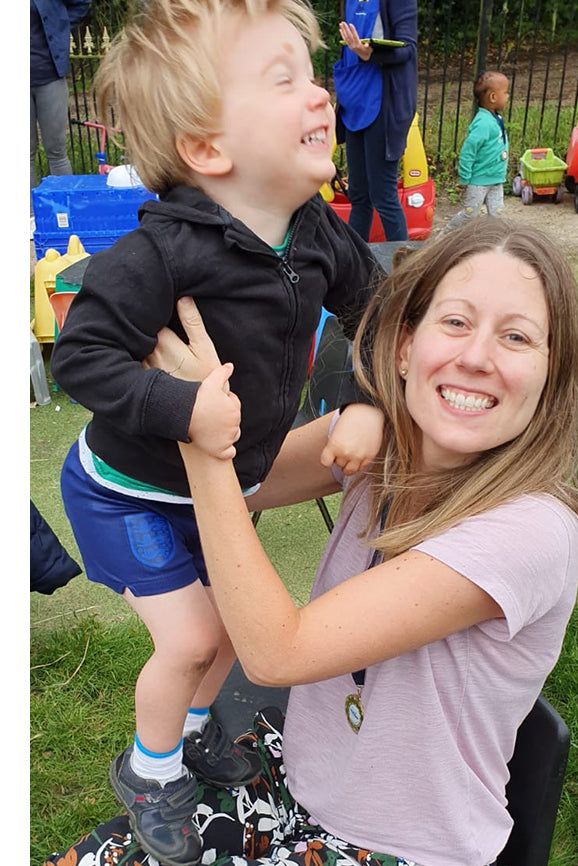 Congratulations on baby number two! How far along are you and how are you feeling?

I'm 38 weeks, therefore feeling pretty tired and a little uncomfortable, to be honest. But excited, of course.


How would you sum up how your life has changed since becoming a mum?

It has changed a lot! The main change is that your time is pretty much never your own, unless you arrange it to be so, and I think the biggest realisation for me was thinking that I was really busy before I had a child and now I can't remember for the life of me what I actually used to do with my time. But it's wonderful. To have a little person to love and who loves you so much, it's wonderful. You also realise how much more capable you are because of how much you've got to squeeze into a short space of time. Especially working and being a mum at the same time. I think mums are superheroes.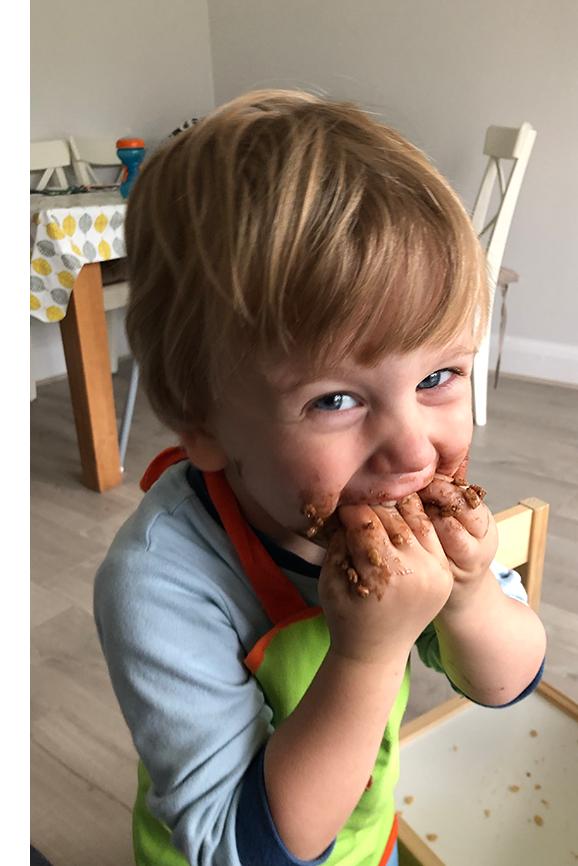 Are you excited to go from a family of 3 to 4? How do you think the family dynamic will change?

At the moment, I'm very nervous about it because I remember how hard I thought it was with Harry, but this time I've got Harry as well as a newborn baby. So, I'm a little nervous but ultimately, I always wanted a sibling for Harry. Someone for him to play with. I think it might be a bit troublesome/ challenging in the beginning, as Harry is so used to having our undivided attention. I just hope that he copes alright with it.


How do you think Harry will react to having a little sister?

I definitely think at first he will be excited and in awe, but as all first children may feel, he'll probably feel like "So when is she going back?" and then I think again like all children he'll probably find it hard to adapt. But I'm hoping that that will be a relatively short period of time and then I'm hoping that he'll love having a sister. Even if it's someone to boss around other than me.
Have you decided on a name yet?

We have some favourite names, which all seem to be of a certain theme, and I think the favourite at the moment is Erin. We'll probably just wait until she's born before properly deciding. Our other favourites are Evvy, Ivy, Ida and Lily and Aida


Tell us a bit about your job role at IO?

It's a very busy role. I work on anything from planning in monthly forecasts, to sending emails, to managing our database. I'm head of a wonderful team, I oversee various projects and get to work with different departments. My main job is basically to just try to focus on acquiring new customers and keeping our existing customers. Then deciding the best way to do that and working with my team to deliver it.


What's your favourite thing about working at IO?

The people. I also do enjoy my role because it's really varied, and I'm a great believer in variety is the spice of life, but ultimately I think the people make or break any job and everyone here is very nice, hardworking and just make the days go by really fast. I also like that it's a small company so you can make a big difference easily.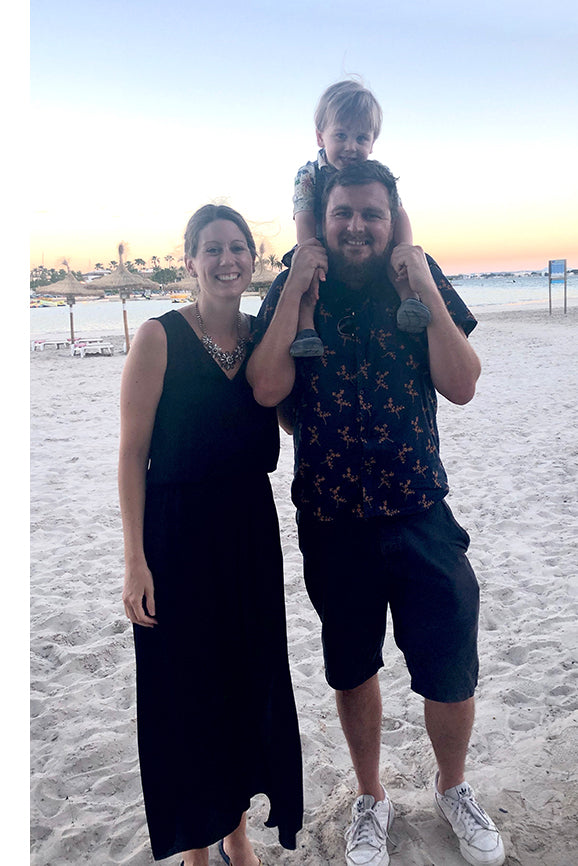 How has your work life differed (if at all) since being pregnant?

I don't think it has changed very much. Pregnancy wise I think that the commute is obviously the main thing, it's a lot harder to get to and from work. But work changes are mainly down to having and raising children and being a mum. It's just become a constant race for time every day, a juggling act, rush to get to work, rush to fit everything in my day, rush to get home to pick up Harry and get him fed and bathed and bed. Then I only have an hour or so to myself before I go to bed. But I wouldn't have it any other way. It's strange that something that sounds so exhausting and so unappealing is actually manageable and normal and rewarding once you get used to it. I hope that Harry will have an understanding of why it's good to be a working mum and hope he will be proud of me. And learn to understand the value of money.


Do you have any favourite mama-to-be apps/books/podcasts?

When I first had Harry, there was an app called Mush, which I am forever grateful for as I found an amazing group of mum friends from that app – it's like a dating app for mums. At the moment, I use an app called Hoop to see what baby and toddler activities are going on in my area. For pregnancy and tracking the development and size, I kind of have a few that all do the same thing really.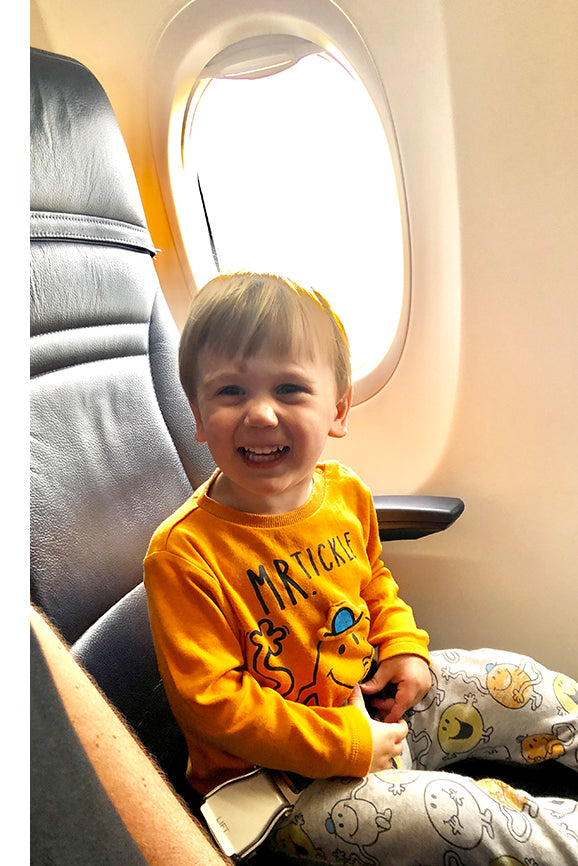 Is this pregnancy much different to your first?

I haven't felt loads different. In the beginning I was slightly less sick, and it was more timed in the day pretty much for when I got home, which was good for work but not so much for dealing with a tired toddler. Then in the later stages I've been much, much more uncomfortable this time round.


Is there anything you're looking forward to doing after the baby arrives?

It will be nice to go back to baby classes where the babies sort of enjoy things quietly, whereas toddler classes are a lot more active. And it will just be nice to introduce her to the wider family and have people meet her.


Lastly, any advice you would give to other new mums or mums-to-be?

Sleep while you can. Enjoy lots of me time while you can. I'd encourage people to find new mum friends on apps or in classes because everything is so much easier when you've got people going through the exact same thing. Also remember that everything is a phase, so even if you're having a really hard time it will likely end in a relatively short time. The nights can be long but the time that your baby is still a baby goes so fast, so try to enjoy it, as hard as that can be sometimes.
A sleeveless take on our bestselling Kelsey with plenty of space for your growing bump. It has a side-sewn belt...
If you buy just one thing to see you through your pregnancy, make it Araminta. This is your hard-working LBD...