As exciting and spectacular as it can be, even under normal circumstances, pregnancy can be a confusing and nerve-wracking time for mamas-to-be.
During the COVID-19 pandemic, we are sure that there are lots of mamas-to-be out there that are even more unsettled than usual and with so much information online, we know how hard it is to know whose advice to follow and what to do during lockdown. We wanted to pool together some resources to hopefully help answer some of your Coronavirus and pregnancy questions, and even just find ways to entertain yourself (and your bump) during isolation.
Use technology to stay connected. Make sure you are actively speaking to people, not just messaging. We're social beings and when you can't get out, bring the conversation into your home and use video chat. Over 55% of communication is non-verbal so you can't beat seeing someone for the full experience. Have regular check ins with your best friends, your extended family, work colleagues, your birth team – they'll thank you for it too.
What we put into our bodies is a key factor in how we function. Take time to enjoy yummy, nutritious meals each day. Good food is a perfect mood booster. Also, stay hydrated! When you're not doing much, drinking water can slip your mind. Our top tip – carry a water bottle with you around the house so it reminds you to keep sipping away.
It's all too easy to get lost in your sofa when normal routine is lost. If you can, try and get outdoors for a bit each day. If you're fully isolated, open the windows and exercise in your house – there are loads of online platforms for pregnancy yoga and other maternity fitness, or find a professional to work with remotely, or build your own thing. Aim to be active each day; it can be very gentle movement that still counts!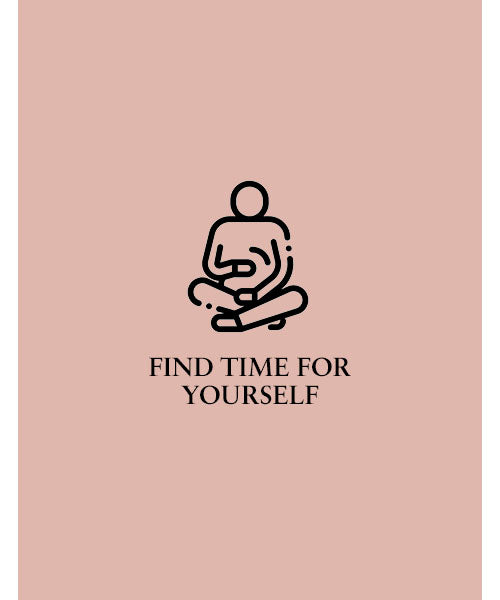 It sounds strange when we are spending a lot of time on our own, but aside from sitting doing nothing all day, take a few minutes each day, just you and your bump, practise meditation or just deep breathing and let yourself relax. Super mood lifting and grounding, you'll feel like new. Another idea to do things for yourself, set up a little mama and bump spa day. Get out all your lovely maternity beauty products and just enjoy pampering yourself.
Get up and dressed and ready in the morning, as if you're going to work. Create a dedicated space to work in, separate (if you can) from other areas of the house where you might get distracted. Don't forget to take regular breaks. Encourage remote team spirit in the form of instant messaging or video coffee breaks. Finally, make the most of what would be your commuting time – read a book, do yoga or take a short walk.
Leave shoes and coats outside or in a contained area at the front of your home. Regularly disinfect your mobile phone, keyboard, mouse and remote controls. Cut your nails short and take your rings off to wash your hands more effectively. Change your pillow cases more frequently. Regularly wipe door knobs, lift buttons, electrical switches etc.
A sleeveless take on our bestselling Kelsey with plenty of space for your growing bump. It has a side-sewn belt...
If you buy just one thing to see you through your pregnancy, make it Araminta. This is your hard-working LBD...